High-resolution mapping of forest vulnerability to wind for disturbance-aware forestry
Suvanto, Susanne; Peltoniemi, Mikko; Tuominen, Sakari; Strandström, Mikael; Lehtonen, Aleksi (2019)
---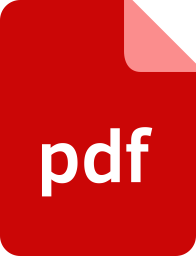 Avaa tiedosto
Huom!
Sisältö avataan julkiseksi
:
25.09.2021
Suvanto, Susanne
Peltoniemi, Mikko
Tuominen, Sakari
Strandström, Mikael
Lehtonen, Aleksi
Julkaisusarja
Forest Ecology and Management
Volyymi
453
Sivut
13 p.
Elsevier Science
2019
https://www.elsevier.com/about/open-science/open-access/journal-embargo-finder
Our embargo finder provides information on our journal-specific embargo periods that apply globally to the sharing of accepted manuscripts. Exceptions may apply for authors located in the UK and US. In some case, especially for newly launched journals, no embargo period will be shown. Please contact us directly for more information via support@elsevier.com. Please note for subscription journals that have become open access, an embargo period may still apply to any previously published subscription articles.