Localization of (+)-Catechin in Picea abies Phloem: Responses to Wounding and Fungal Inoculation
Jyske, Tuula; Kuroda, Katsushi; Keriö, Susanna; Pranovich, Andrey; Linnakoski, Riikka; Hayashi, Noriko; Aoki, Dan; Fukushima, Kazuhiko (2020)
---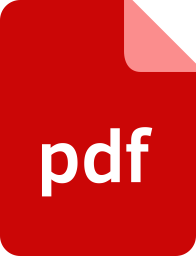 Jyske, Tuula
Kuroda, Katsushi
Keriö, Susanna
Pranovich, Andrey
Linnakoski, Riikka
Hayashi, Noriko
Aoki, Dan
Fukushima, Kazuhiko
Julkaisusarja
Molecules
Volyymi
25
Numero
12
Sivut
17 p.
MDPI
2020
Julkaisun pysyvä osoite on
http://urn.fi/URN:NBN:fi-fe2020072947710
Tiivistelmä
Grapes contain many flavonoid and non-flavonoid compounds with anticancer effects. In this work we fully characterized the polyphenolic profile of two grape skin extracts (GSEs), Autumn Royal and Egnatia, and assessed their effects on Polyunsaturated Fatty Acid (PUFA) membrane levels of Caco2 and SW480 human colon cancer cell lines. Gene expression of 15-lipoxygenase-1 (15-LOX-1), and peroxisome proliferator-activated receptor gamma (PPAR-γ), as well as cell morphology, were evaluated. The polyphenolic composition was analyzed by Ultra-High-Performance Liquid Chromatography/Quadrupole-Time of Flight mass spectrometry (UHPLC/QTOF) analysis. PUFA levels were evaluated by gas chromatography, and gene expression levels of 15-LOX-1 and PPAR-γ were analyzed by real-time Polymerase Chain Reaction (PCR). Morphological cell changes caused by GSEs were identified by field emission scanning electron microscope (FE-SEM) and photomicrograph examination. We detected a different profile of flavonoid and non-flavonoid compounds in Autumn Royal and Egnatia GSEs. Cultured cells showed an increase of total PUFA levels mainly after treatment with Autumn Royal grape, and were richer in flavonoids when compared with the Egnatia variety. Both GSEs were able to affect 15-LOX-1 and PPAR-γ gene expression and cell morphology. Our results highlighted a new antitumor mechanism of GSEs that involves membrane PUFAs and their downstream pathways.